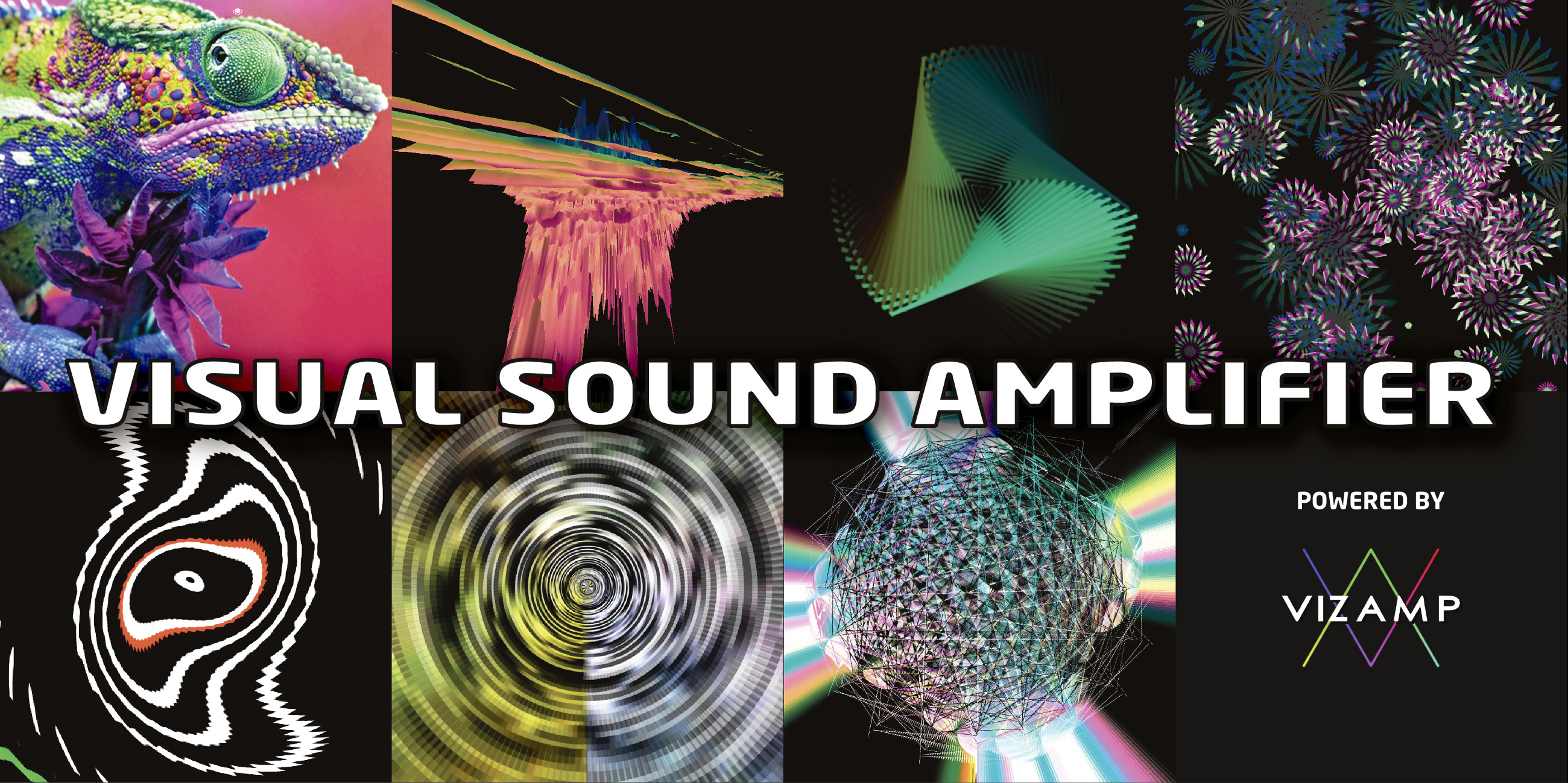 We put on a demonstration of Vizamp for the 2016 BEAMS Festival on Saturday the 17th of September.
Preparation for the event had started a few weeks beforehand with a projection rig to build and prep as well as an attempt to by me to coincide it with a remake of the Vizamp platform (so the added pressure/pleasure of furious coding thrown into the mix).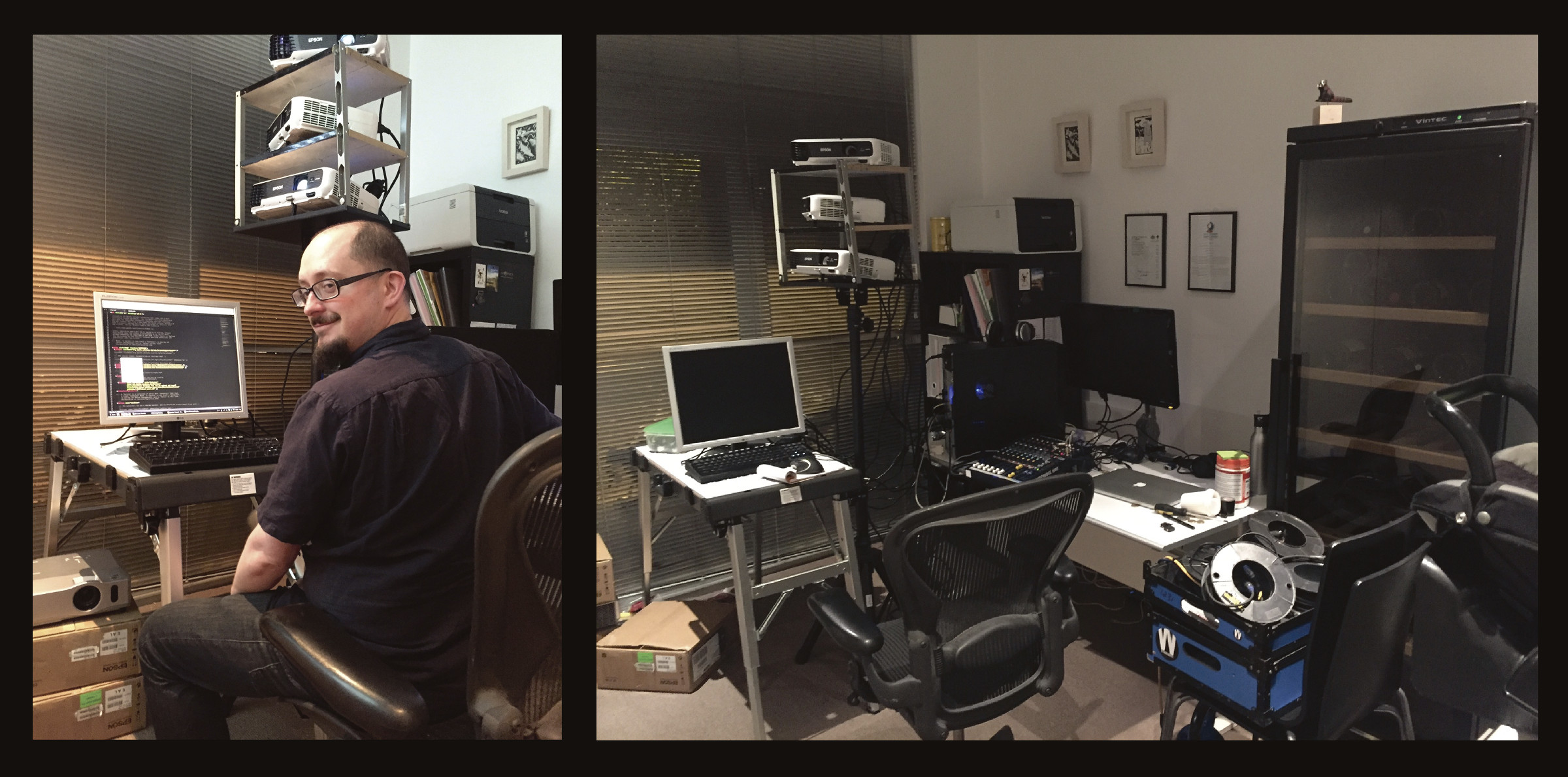 We got down to Dick St at 10:30am, registered and started putting up the rig. We were soon greeted by a couple of other artists (Bernadette Smith and Dr Mark Elliot-Ranken) who were projecting onto the ground and wall next to us. We were glad to have some company down at our end of the festival.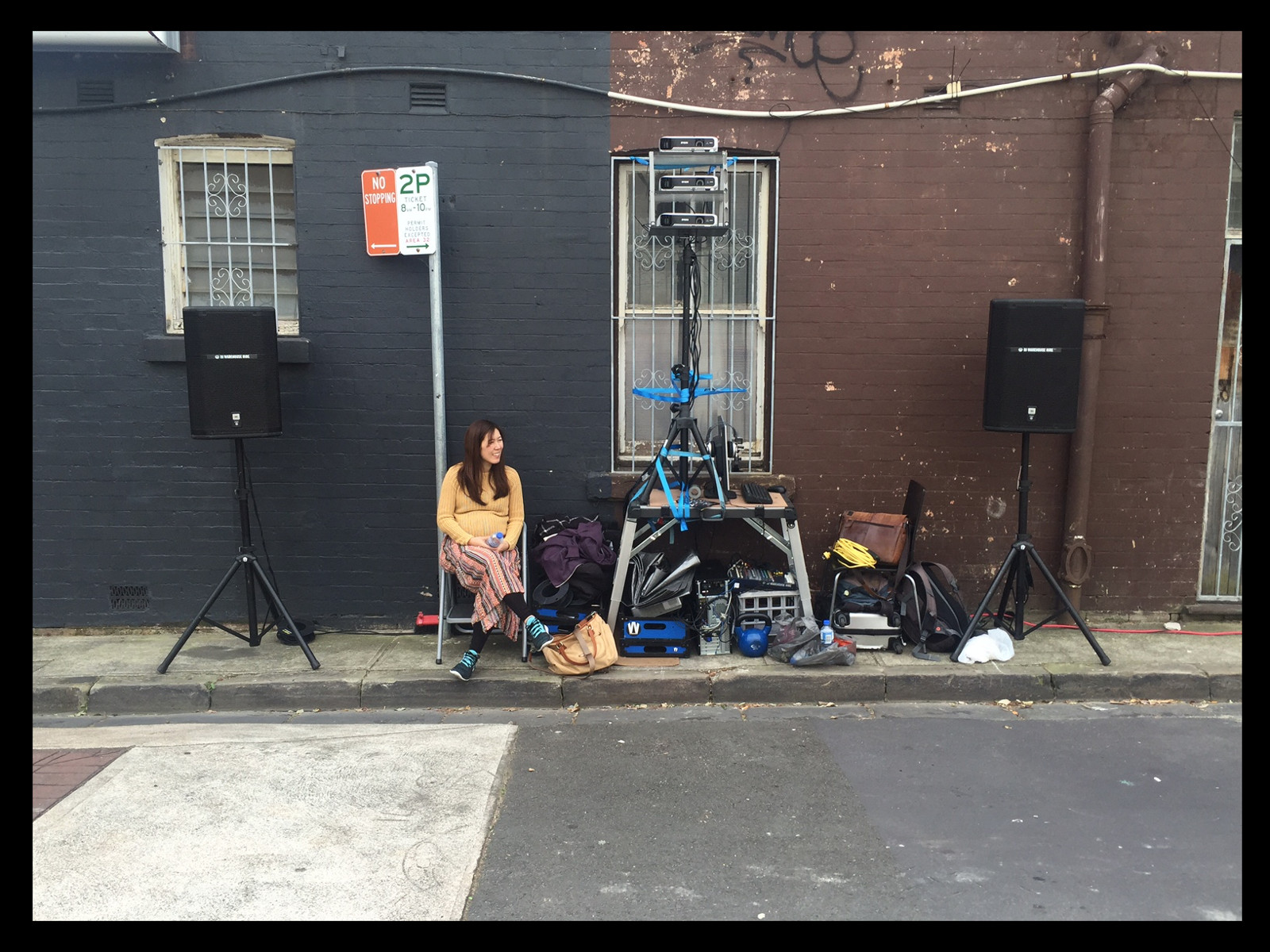 After a few minor technical issues coaxing the projection rig to talk nice with the Vizamp software, we were all set to cast some photons on the walls of Chippendale.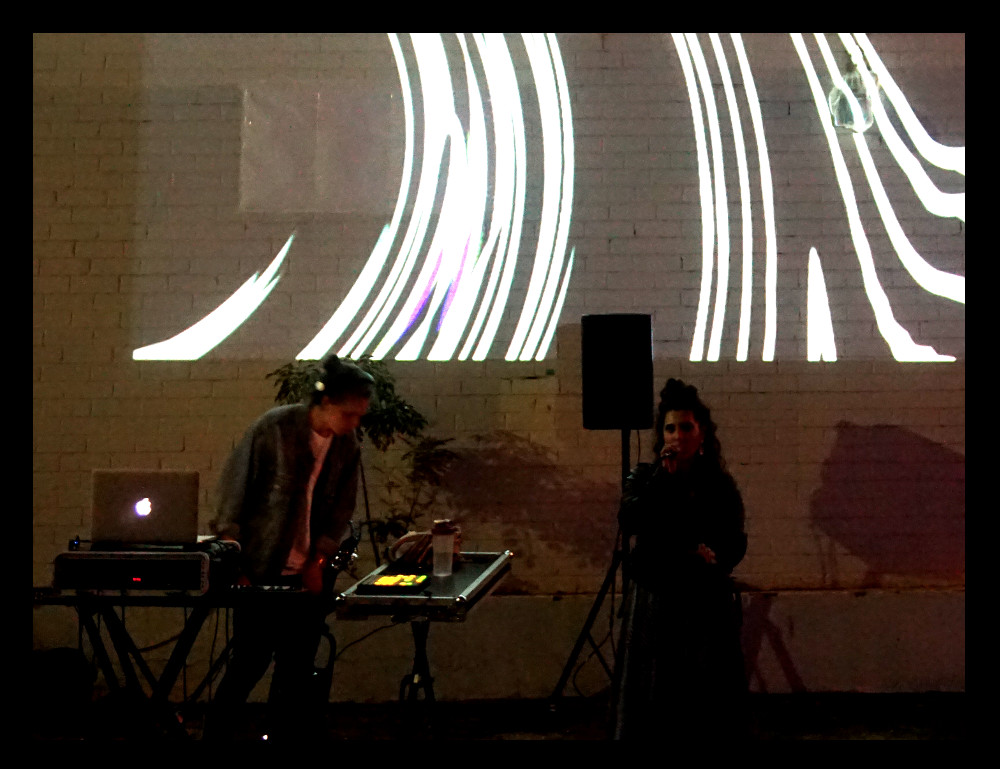 We had two musical acts collaborating with us for the evening: Sarah Parkin and Vaz Des.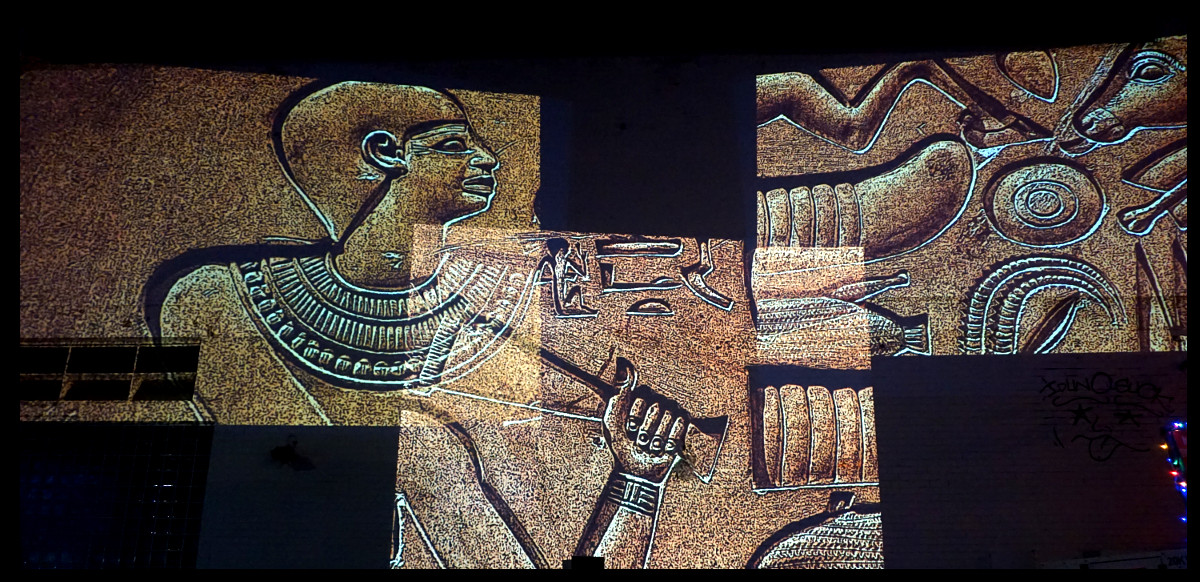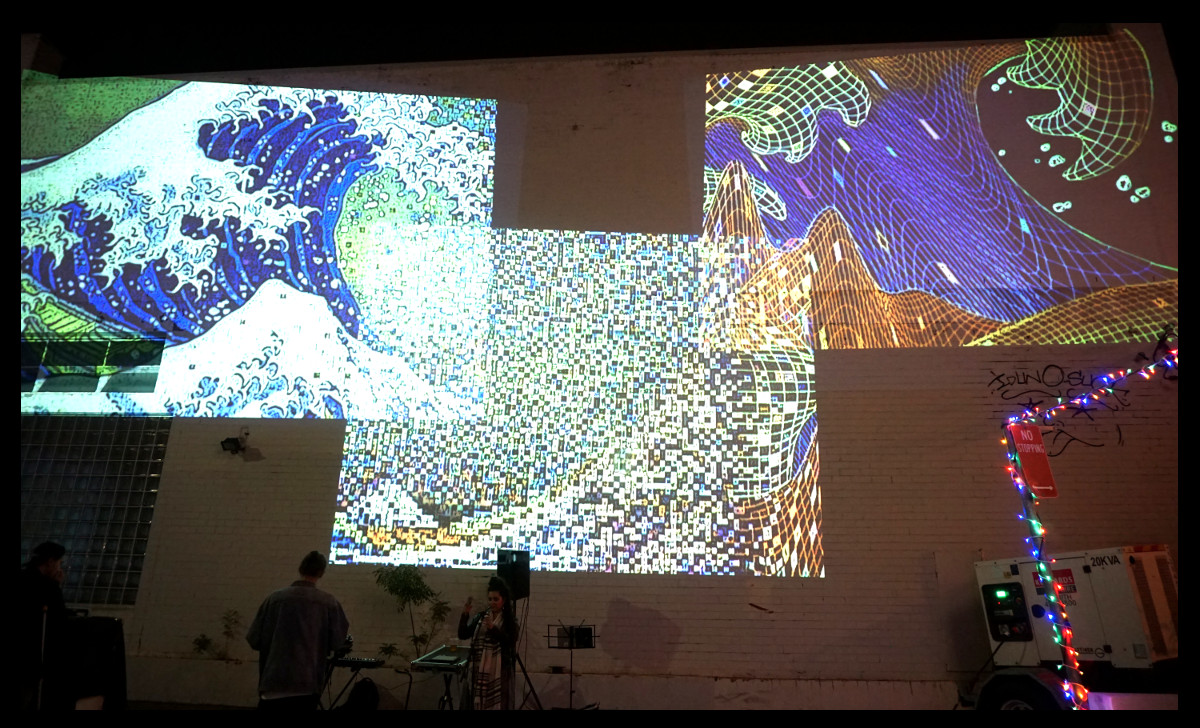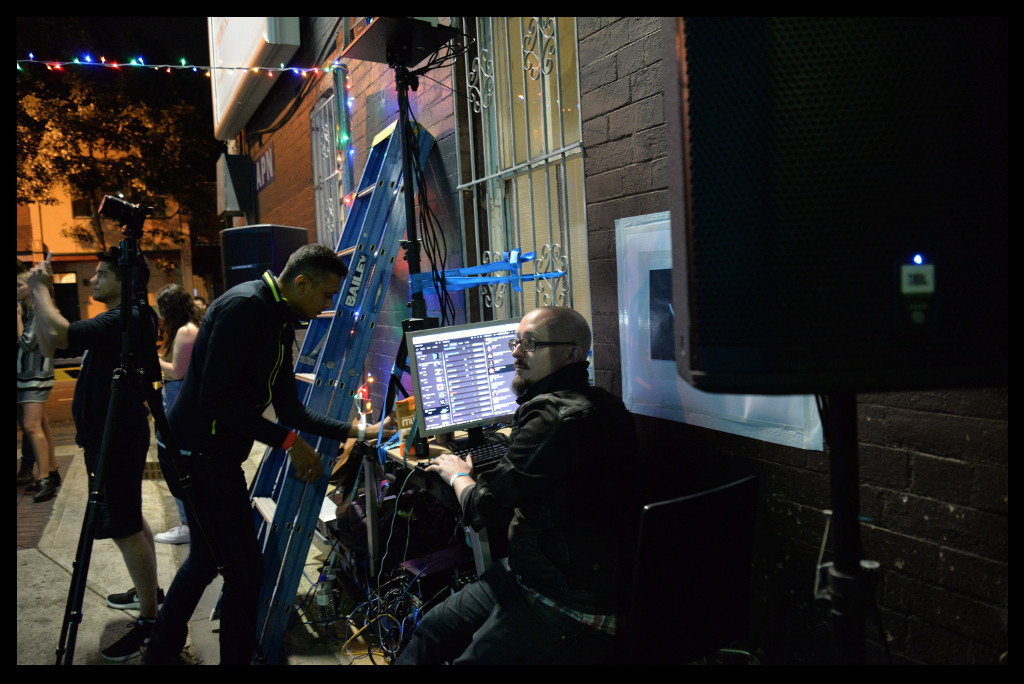 Solo singer/guitarist Sarah Parkin put on a beautiful performance. I used the Cabbagepatch and Epicycloid visualisations to sync with her music and I think it complemented the softer tones and melodies of her guitar playing and vocals.
The second act was Vaz Des (Olivia Vasquez & Jess Deskovic) who came on twice during the night, much to our delight. Their modern electronic beats and melodies (by Jess) and smooth soulful vocals (by Olivia), played against the visualisations Spectrograph and Black Hole Sun. Again, the music and visuals worked out to be a fantastic pairing.
Between live performances, we put on some music from a playlist of future-synth electronic artists. Most of the tracks are gathered on this SoundCloud playlist for your listening pleasure. I wanted something to contrast the style of visualisations I was putting on for the live music and went for a techno retro future theme - or as my friend Adam puts it, "what people in the 80's thought we'd be listening to today", which (kind of ironically) we are actually listening to.
A big thanks to my wife Natsumi, friends for helping set up (Seth, Suti, Omar, Sky, Adam and Sri) and the BEAMS organisers; our curator Tessa Sanders and director Nicky Ginsberg.